Training is every Tuesday and Thursday.
Arrive at 7.00pm for 7.30pm start. Usually finish by 9.00pm.
1st XV Home game match prices
Season Ticket Holders – No charge but £1 for programme Non Members – £10 to include programme Social Members – £8 to include programme U18's free entry
Please note that the Pre-match lunch on 27 April is our Sponsors lunch and is by
invitation only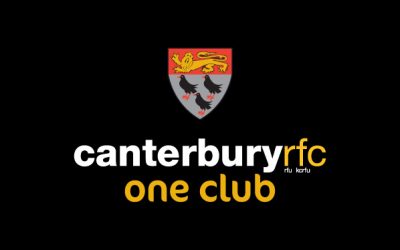 Week 4 of the National 2 South season and London Irish Wild Geese and Old Recliffians battle for their first win of the season. Here are the results and links to match reports. [event_results...
read more
Pre-Season Friendlies
League Matches
| | Club | W | L | Pts |
| --- | --- | --- | --- | --- |
| 1 | Taunton Titans | 3 | 1 | 16 |
| 2 | Rams RFC | 3 | 1 | 16 |
| 3 | Bury St. Edmunds | 3 | 1 | 15 |
| 4 | Canterbury | 3 | 1 | 15 |
| 5 | Old Albanian RFC | 3 | 1 | 14 |
| 6 | Tonbridge Juddians | 3 | 1 | 13 |
| 7 | Redruth | 3 | 1 | 13 |
| 8 | Worthing | 2 | 2 | 11 |
| 9 | Henley Hawks | 2 | 2 | 11 |
| 10 | Clifton | 2 | 2 | 10 |
| 11 | Old Redcliffians | 1 | 3 | 8 |
| 12 | Dings Crusaders RFC | 2 | 2 | 8 |
| 13 | Barnes RFC | 1 | 3 | 7 |
| 14 | Guernsey Raiders | 0 | 4 | 3 |
| 15 | Birmingham & Solihull | 1 | 3 | 2 |
| 16 | London Irish Wild Geese | 0 | 4 | 0 |
| | Club | W | L | Pts |
| --- | --- | --- | --- | --- |
| 1 | Cinderford | 29 | 1 | 143 |
| 2 | Chinnor | 26 | 3 | 131 |
| 3 | Rams RFC | 21 | 8 | 112 |
| 4 | Taunton Titans | 20 | 10 | 101 |
| 5 | Redruth | 16 | 14 | 89 |
| 6 | Tonbridge Juddians | 17 | 8 | 86 |
| 7 | Worthing | 14 | 16 | 81 |
| 8 | Bury St. Edmunds | 14 | 16 | 77 |
| 9 | Henley Hawks | 12 | 16 | 73 |
| 10 | Canterbury | 13 | 16 | 72 |
| 11 | Clifton | 11 | 18 | 63 |
| 12 | Old Redcliffians | 9 | 19 | 58 |
| 13 | London Irish Wild Geese | 9 | 21 | 57 |
| 14 | Barnstaple | 10 | 19 | 55 |
| 15 | Wimbledon | 9 | 21 | 50 |
| 16 | Broadstreet | 5 | 25 | 35 |
Pre-Season Friendlies
League Matches
| | Club | W | L | Pts |
| --- | --- | --- | --- | --- |
| 1 | Taunton Titans | 3 | 1 | 16 |
| 2 | Rams RFC | 3 | 1 | 16 |
| 3 | Bury St. Edmunds | 3 | 1 | 15 |
| 4 | Canterbury | 3 | 1 | 15 |
| 5 | Old Albanian RFC | 3 | 1 | 14 |
| 6 | Tonbridge Juddians | 3 | 1 | 13 |
| 7 | Redruth | 3 | 1 | 13 |
| 8 | Worthing | 2 | 2 | 11 |
| 9 | Henley Hawks | 2 | 2 | 11 |
| 10 | Clifton | 2 | 2 | 10 |
| 11 | Old Redcliffians | 1 | 3 | 8 |
| 12 | Dings Crusaders RFC | 2 | 2 | 8 |
| 13 | Barnes RFC | 1 | 3 | 7 |
| 14 | Guernsey Raiders | 0 | 4 | 3 |
| 15 | Birmingham & Solihull | 1 | 3 | 2 |
| 16 | London Irish Wild Geese | 0 | 4 | 0 |
| | Club | W | L | Pts |
| --- | --- | --- | --- | --- |
| 1 | Cinderford | 29 | 1 | 143 |
| 2 | Chinnor | 26 | 3 | 131 |
| 3 | Rams RFC | 21 | 8 | 112 |
| 4 | Taunton Titans | 20 | 10 | 101 |
| 5 | Redruth | 16 | 14 | 89 |
| 6 | Tonbridge Juddians | 17 | 8 | 86 |
| 7 | Worthing | 14 | 16 | 81 |
| 8 | Bury St. Edmunds | 14 | 16 | 77 |
| 9 | Henley Hawks | 12 | 16 | 73 |
| 10 | Canterbury | 13 | 16 | 72 |
| 11 | Clifton | 11 | 18 | 63 |
| 12 | Old Redcliffians | 9 | 19 | 58 |
| 13 | London Irish Wild Geese | 9 | 21 | 57 |
| 14 | Barnstaple | 10 | 19 | 55 |
| 15 | Wimbledon | 9 | 21 | 50 |
| 16 | Broadstreet | 5 | 25 | 35 |