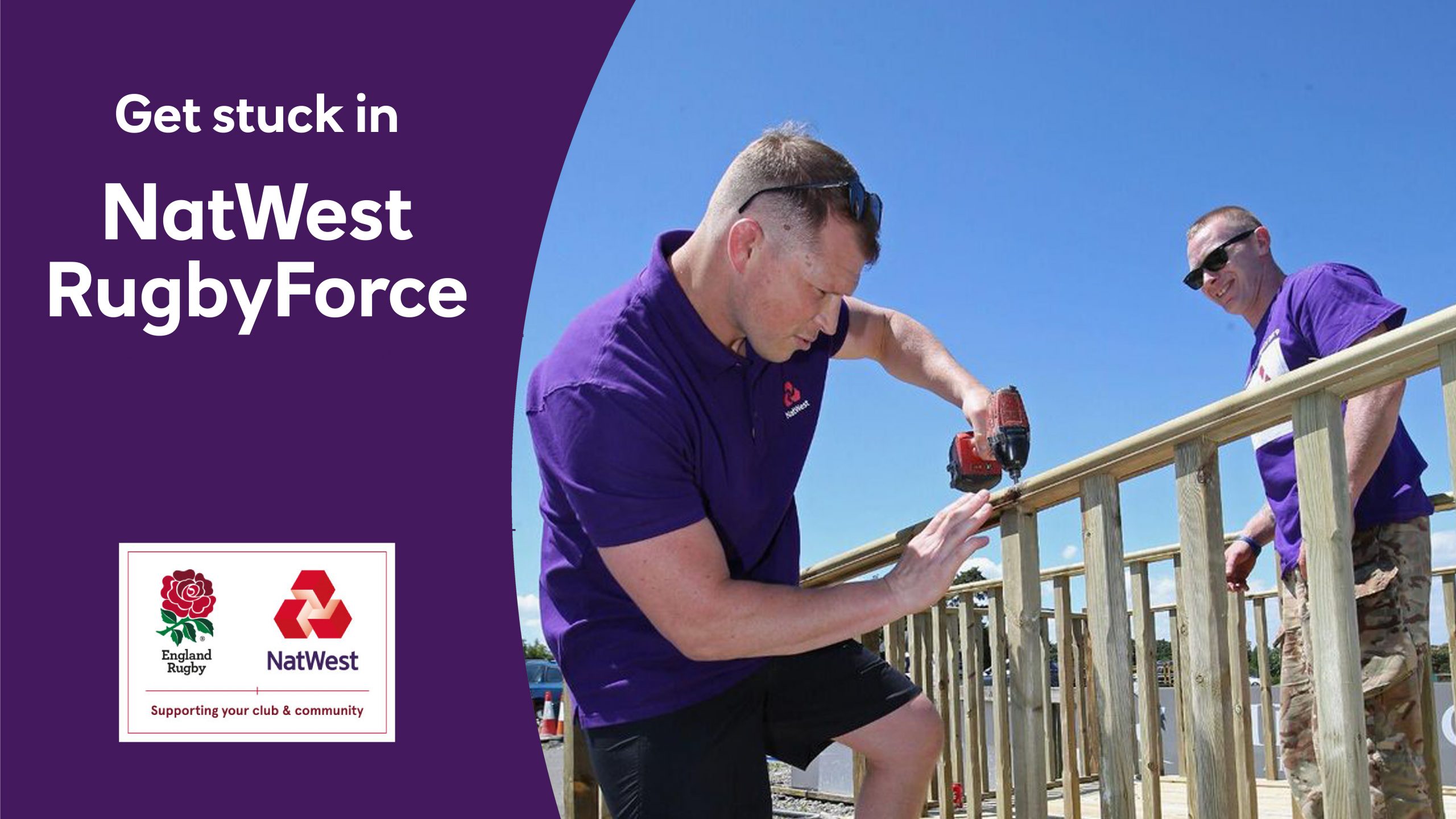 Canterbury Rugby Club is taking part in NatWest RugbyForce 2020, a nationwide programme developed in partnership with England Rugby which provides an opportunity for rugby clubs to open their doors to their local communities, team members and volunteers to help make improvements to their clubs ahead of the return to rugby, now that clubs have been greenlit by the Department of Digital, Culture, media and Sport (DCMS) to play Ready4Rugby, an adapted non-contact game and O2 Touch.
Postponed from June due to the pandemic, Canterbury Rugby will be welcoming volunteers down to the club on Saturday 29th August and Sunday 6th September and asking them to pitch in and roll up their sleeves to carry out much needed repairs and upgrades to the club's facilities.
Operations Manager, Ian Lloyd, is once again putting together the project plan which will include painting the changing rooms and outside of the clubhouse and helping to cut back some of the hedges around the main pitch.
This year, NatWest is offering more help to support the rugby community than ever before, providing an opportunity for a record number of clubs to get involved in the programme, with grants ranging from £500 to £3000 awarded to clubs to help renovate facilities, helping to ensure clubs remain sustainable for longer in these challenging times. We are pleased to announce that we have been given a £500 grant towards the cost of the project.
Canterbury Rugby Club will continue to follow Government Coronavirus guidelines and ensure all activities fall within guidelines present at the time of the event to ensure safety of all participants.
If you would like to get involved and support the club, please contact Ian Lloyd via email ian@canterburyrugby.co.uk or call 07398259411.
To stay up to date with NatWest's rugby activity, follow @NatWestRugby on Twitter.