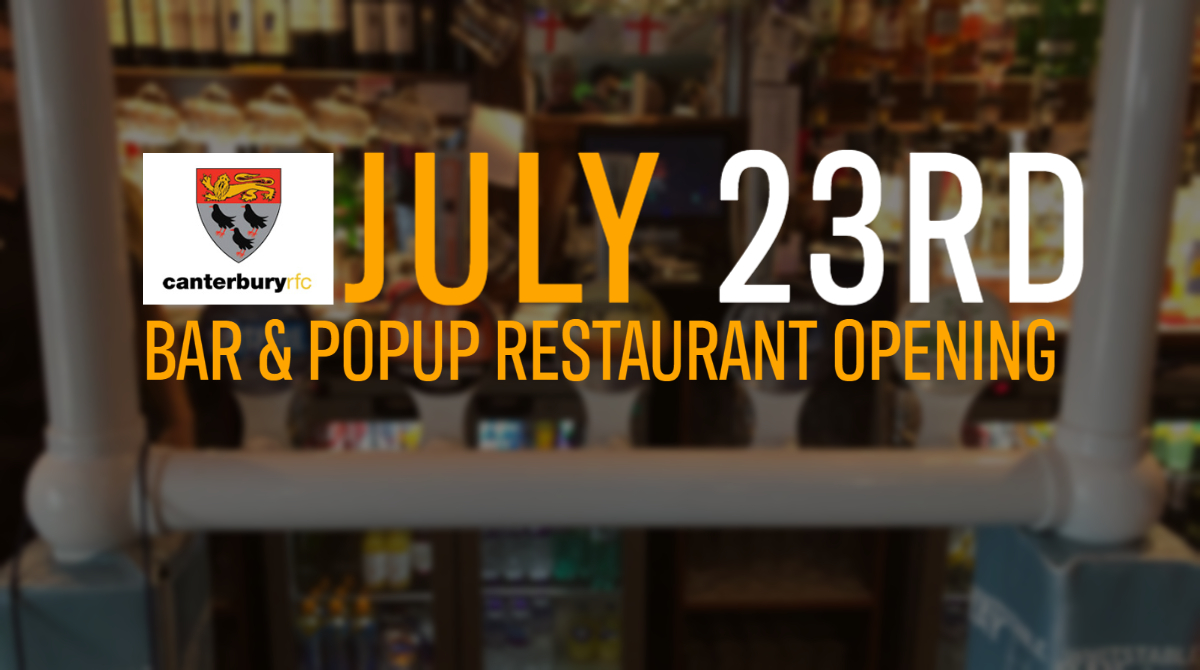 Three and a half months of Covid-19 rules and regulations have forced the club bar to remain closed and pushed many small businesses to find new ways of working.
Club caterer Ted Phillips, faced with an empty diary started a takeaway and delivery service from his Chartham home, under the name of Saucy Flo's, providing a menu of street food from around the world, which has gone from strength to strength, and he will now be running this from the club kitchen.
So, it is great news to be able to announce that the clubhouse will re-open for business with the bar being open on Thursday and Friday evenings from next week (23rd). Saucy Flo's Street Food menu will be available, both to eat in or to takeaway. Look out for the exciting menu online.
We also aim to take advantage of the government's Eat Out to Help Out deal by also opening each Wednesday for a Steak Night during August. All food and soft drinks will be half price up to a maximum discount of £10 per head ….. look out for more details shortly.
Numbers will be limited and the latest government guidelines will apply throughout the club but a huge amount of effort has gone in to ensure that your visit to the clubhouse and what is effectively the largest pub garden in Canterbury, is a safe one.
So, please come and join us, whether for a meal or just a drink. Reserve a table by calling Ted on 07914 678679
Welcome back and thank you for your support.