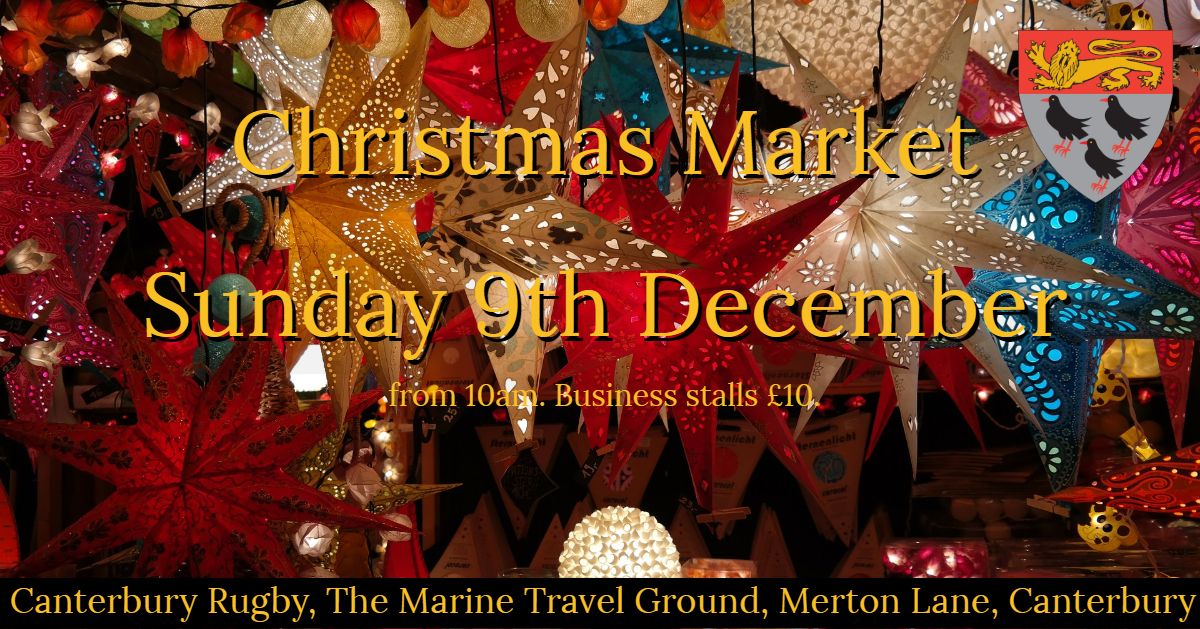 Fireside Candles
Candles, reed diffusers and home fragrance.
Sew Loopy
Christmas decorations, Bunting, sewing crafts, cards and pictures
Alkham Valley
Christmas gifts
Mrs Bolt's Oddities
Range of bespoke gifts suitable for children and adults
Usborne Books
Children's books
The Little Songbird Knitting Co.
Arm knitted Merino blankets and scarves. Hats, decor, knitting kits.
Maggee Johnson Art
Card, prints and paintings.
Oyster Textiles
Handmade aprons, bags, doorstops, cards etc. Lino printed and machine embroidered. All products are made by myself and there are no imports.
Serena Events
A wide range of sweets
Skunk and Bear
Wooden decorations .
Forever Weave You
Ready made and bespoke woven wall hangings.
Dickie Ovenden
Fresh grown vegetables.
Debbie Glew
Christmas crafts, wreaths, pom pom trees, button pictures etc.
Birch, Biggin & May
Handmade Christmas Wreaths.
Canterbury Rugby Club is planning to host it's first ever Christmas Market on December 9th in our lunch marquee. Do you own a business that would like to be there? If so reserve your pitch for just £10 by completing the form below.