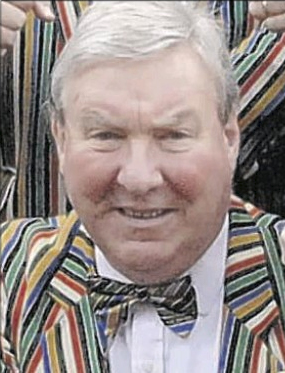 It is with great sadness that the club has learned of the sudden death of long time member, friend and supporter David Durell.
Our thoughts are with wife Sue and children Oliver and Phillipa.
David's contributions to the club were many. As the catering franchise holder at Boughton Golf Club he was instrumental in starting the annual club Golf Day and helped to establish the May Ball when it was held at Boughton GC for the first two years. Both events have gone on to be hugely successful. David was also proud to be an early sponsor, the first team's shorts bearing his Premier Cru brand on the backside, to his lasting amusement. He had wide sporting interests apart form rugby, being a member of MCC, the Griffins Head Golf Club and a legendary Spoofer. After leaving Boughton Golf Club he became the freeholder and popular landlord of the Chapter Arms, at Chartham Hatch. David was at the pre-match lunch for the opening game of he season at the MTG. The man with the big personality will be sadly missed.