| Date | Time | | Season |
| --- | --- | --- | --- |
| 1st Sep 2018 | 2:00 pm | (Friendly) | 2018/19 |
Match Report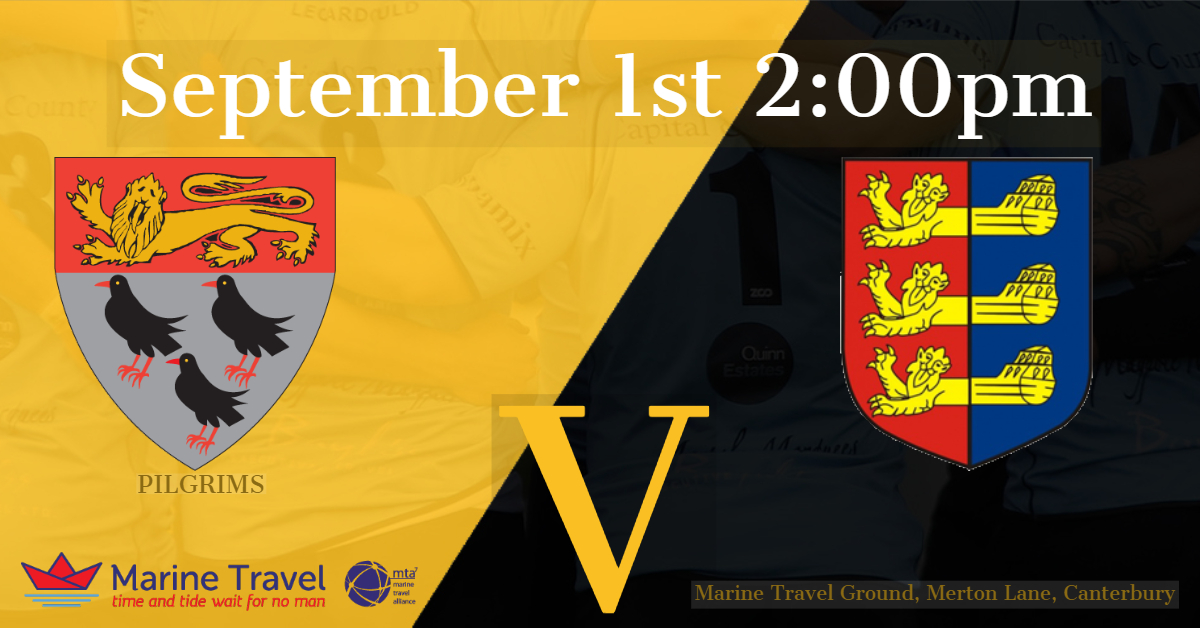 From the start a strong Pilgrims side attacked, Jack Weaver scored going down the left and running in a 40 yard try, at pace, but Alex Miller missed an easy conversion, 5-0. Within 6 minutes, Dover hit back after good work from the line-out, followed by a strong pack pushing Canterbury back for a try, they also missed their conversion, 5-5.
The Pilgrims took the lead again with a great burst from Aidan Moss after winning a line-out and Isaac Timms getting the ball quickly down the line for Moss to run in a try under the posts, this time Miller scored and the pilgrims were 12-5 up.
Dover were playing good rugby, and were now the better side and spent all their time on or near the Pilgrims 22. With Canterbury trying to break out Isaac Timms gave the ball to the alert Martyn Beaumont on the stroke of half-time to allow the Ex-captain of Canterbury to run in a converted try, 12-12.
Beaumont struck again early in the second half with another try and conversion, Dover now leading 19-12. With time running out and the home side not able to put anything together Seb Roche managed to squeeze through for a try, with Miller converting to bring the scores level. 19-19.
Aidan Moss then showed his class and ran in try running from the half-way line , Dover unable to bring him down, Miller converted, 26-19 to Pilgrims. Dover were now broken, having put up a real fight, Tom Guest was given the ball out wide on the left and he strolled over to make it 31-19. A great game of Rugby, enjoyed by a good crowd on a lovely warm Saturday afternoon at the Marine Travel Ground.
This coming week the Pilgrims are at home v Old Elthamians kicking off their league season after an undefeated pre-season