Canterbury Minis – Under 6s
Training and matches
Sundays between 10:00am and 12:00 noon unless otherwise notified.
Saturday 23rd March Canterbury U14 v Wymondham U14 HOME 12pm Sunday 24th March Whitstable Minis v Canterbury Minis AWAY 10am Aylesford U12 v Canterbury U12 AWAY 10am Canterbury U13 v Gillingham U13 HOME 10am Canterbury U14 v Ashford U14 HOME 10am Canterbury U15 v...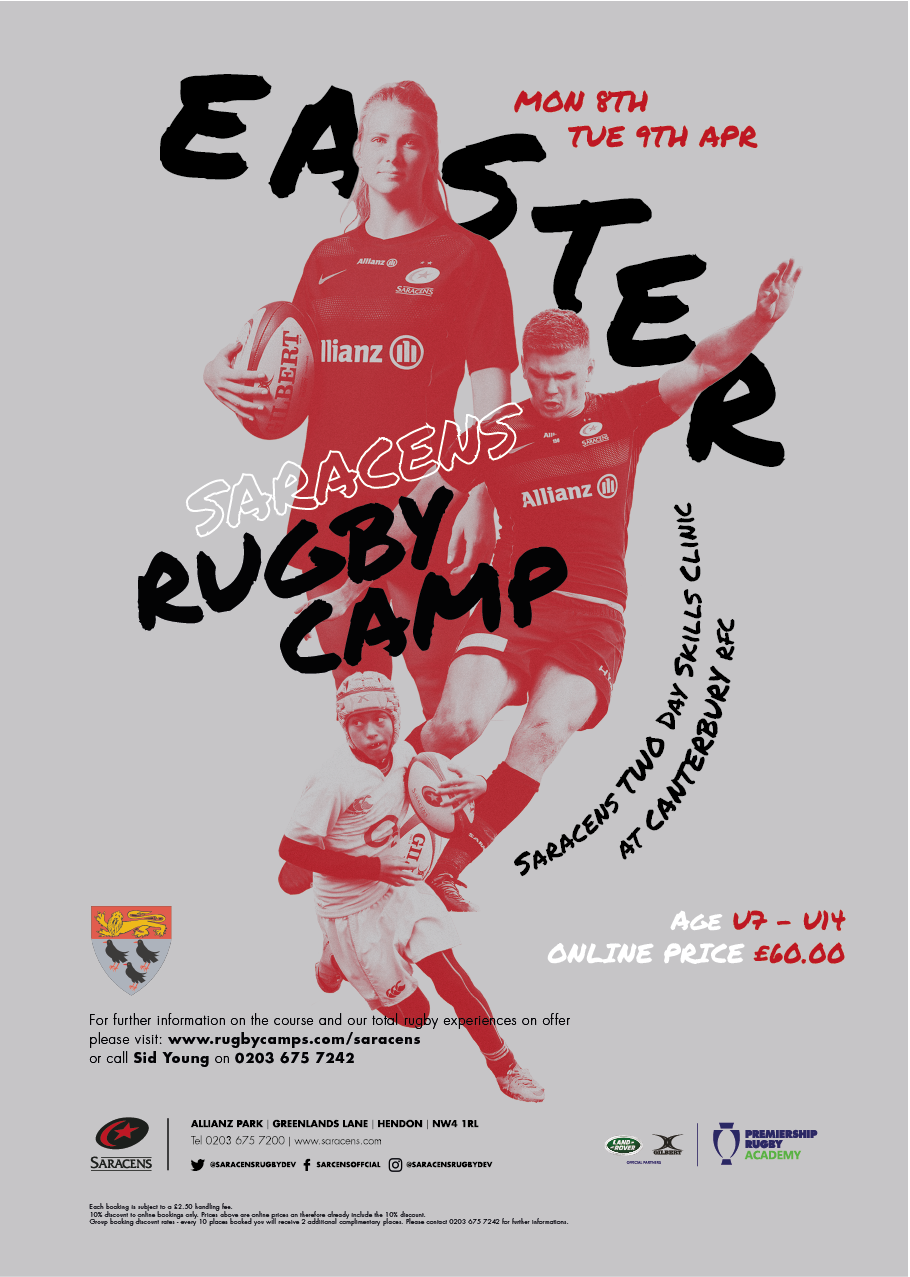 The Saracens Rugby Camp Programme is aimed at U7 – U14 boys and girls playing age-grades and provides organised, educational, inclusive and structured activities, utilising experienced, qualified and award winning coaches from the Saracens Rugby...
read more
Canterbury Rugby Club, Merton Lane, Canterbury, Kent, CT4 7AZ.