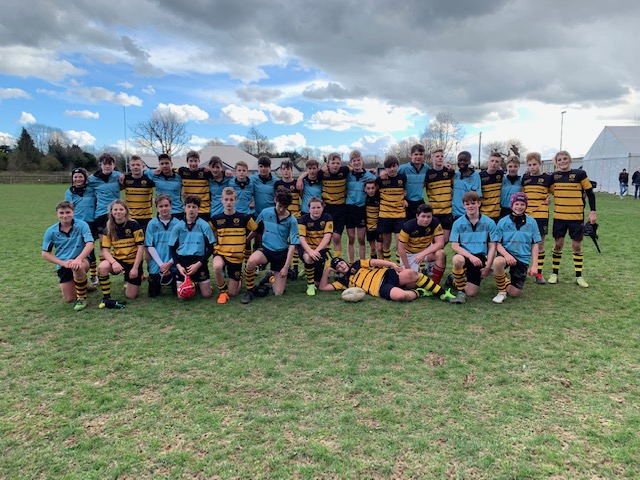 When Canterbury's Under 14 and Under 13 sides hosted a club from Prague who are touring France, England and Wales an amazing wartime connection came to light.
The players from Club Praga Praha turned out in our own black and amber colours and their coaches then revealed that Canterbury were at the heart of their club's foundation, thanks to a World War 2 parachute drop. When the RAF dropped Red Cross supplies into the Czech capital in one of the boxes was a rugby ball and four black and amber shirts with greetings from Canterbury Rugby Club.
A few months later, in 1944, the rugby club was formed and adopted the Canterbury colours they still play in today.
Club Chairman Giles Hilton said: "It's a long time ago, but We would love to know who was responsible for sending the ball and shirts to Prague. It goes to show that rugby can reach every community and be a real force for good. I am so glad we helped to make a bit of the game's history."