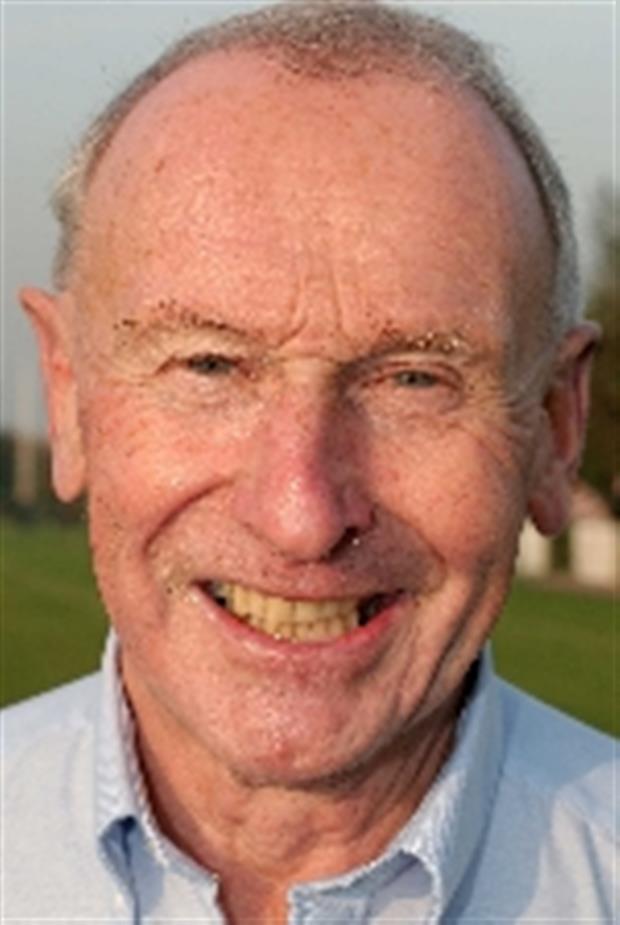 David Haigh
Press Officer
SPRING PROMISE
The season goes into its final Spring phase with six games remaining, three of them at home, and although National Division One has been a sobering experience for us the form produced in our last two matches showed that we can compete with strongest. While the contests against Chinnor and Richmond were real team efforts it was our forwards who won the lions share of the praise. Taking on physically bigger packs has tested us in almost every game but the way we dealt with two of the front runners in the league was top class. Those supporters who travelled to Richmond last week might be forgiven for thinking that we would get a rinsing from the league leaders. After all they stuck 50 points past us here at Marine Travel Ground earlier in the season. Instead we outplayed them in the first half, grabbed the lead soon after the break and many dared to hope that the biggest upset of the season was on the cards. It didn't quite happen but make no mistake there were a lot worried people in the Richmond camp. It may be that the constant changes caused by a massive injury list are easing slightly and the pack, at least, has a more settled look about it with Billy Young and recent acquisition Stefan North bringing stability to the front row, At Richmond it was heartening to see lock Will Scholes return to the squad following major dental surgery which it was thought would sideline him for the rest of the season. Max Craven was another back in the frame after an injury lay-off. We were without skipper Sean Stapleton who was attending a wedding in Sri Lanka and he is not back in time for the Hull game. However, there may be more options for the selectors shortly with Jamie Stephens, Sam Sterling, Tom Best and Aiden Moss all seen at training.
RAMS LOSE POINTS
In our next game on March 21 we head to the Thames Valley to take on a top four side, Rams who, until recently had their eyes on promotion. Those prospects have been effectively killed by the RFU when it announced that the club have been deducted five match points and fined £8,500 for an administrative error.
In addition, payments towards travel expenses and referee costs for the current season have been withheld. The full points deduction was 20 but fifteen of hose have been suspended for two years. So what was Rams crime? The RU acknowledges that it was a minor administrative error while the Berkshire club were in National Division 2 in the 2018/19 season. A club official inadvertently ticked the wrong box on a form relating to payments to players. It was not done deliberately and dishonestly says the Union and the club was not in breach of the salary cap that season.
Rams have held up their hands and admitted they made an error but it draws attention to the levels of bureaucracy surrounding the game and it is mostly club volunteers who have to deal with them. In this case does the punishment fit the crime? You have to wonder.
ANDY'S VIEW
Sunday. March 8th saw a significant game with the Under 18s playing Sevenoaks in the semi final of the Kent RFU Colts Cup. Whilst an important match in its own right, it was significant also as the last home game this generation will play together. Tony Allan deserves great praise in seeing these lads through from six years old to the brink of adulthood. An age grade team in any sport should always be judged on the number of young players who are introduced to and start a lifetime within the game. Tony and his assistants, throughout the years, have smashed this and hopefully a great many of their players will continue playing wherever they find themselves in future. Tony has agreed to oversee their transition into Saturday rugby here at Canterbury with many already having made their senior debuts in recent weeks. At the heart of all future first teams should be players such Elliot Lusher, Jamie Stephens, Tom Williams, Charlie Kingsman and Alex Wake-Smith who have come from the club's fantastic youth set up.
Andy Pratt , Head of Rugby
CANTERBURY ON STREAM
Want to watch the game but can't get to the ground? For the last few months that has been no problem as all home first team games have been live streamed/broadcast on to You Tube. The service was extended to our away match at Richmond and you could also watch the game from behind a pint in the comfort of the Old City pub. Behind the initiative is one of our sponsors MMS-360 LIVE, a local firm based in Goodenstone which specialises in aerial and video photography and also live streaming of sports events, both personal and corporate,
You will see their cameras around the ground beaming the match via YouTube onto www.CanterburyRugbyLive.com . This live streaming is also useful for clubs whose teams have a lot of travelling and we hope that a few people 280 miles away in Hull will be watching!
Here at The Marine Travel Ground we hope that you will be outside supporting the lads but you can follow commentary by Lorinda Belmonte and James Limmers, a current Canterbury player, on www.CanterburyRugbyLive.com and use the hash tags #LorindaLive and #LimmersLive for interaction.
For other information about MMS-360 see their web site at www.mms-360.co.uk
HISTORY AND THE HILTONS
As we celebrate our 90th season former President Steve Uglow, who is writing a comprehensive history of the club, has unearthed evidence that Canterbury rugby really has its roots in the 19th century. Steve has received from Peter Henderson of Kings School press cuttings from the 19th century which report that a side of Canterbury Gentlemen took on the school at rugby. That was in November and December 1873. Remarkable one family has been involved from those years to the present day.
In that side was Alexander Musgrove Hilton, great grandfather of our present chairman Giles Hilton. The Hilton connection continued between 1881 and 1884 when there was a more concerted effort to found a Canterbury rugby club and regular games were played over two seasons. Prominent in those years were Stringer Hilton, as captain, Edward Hilton and Robert Stapleton Hilton, all sons of Henry, the vicar of Milstead and distant cousins to Giles.
FIVE STAR FACILITY
Our first ever visit to Darlington proved to be memorable although the result is perhaps best consigned to a file marked 'learning experience'.
The real eye opener was the Mowden Park ground and the facilities they enjoy. Nowhere else in this league, or indeed at many Premier and Championship venues, will you find a purpose built, 25,000 seat stadium. The Northern Echo Arena has been their home since 2013 after they sold their old headquarters to a house building company. The Arena was lying empty after Darlington Football Club went out of business and with the money from the sale the rugby club were able to buy it for £2 million. Talking to their very hospitable committee people they reckon that was a knock down price. Their priorities since then, apart from establishing a strong rugby side, have been to make the stadium financially viable. Every club has to be solvent but at Darlington the challenge is obviously a big one. They do it in a variety of ways with a well used conference facility helping the revenue stream. With such a large capacity they also stage major pop concerts and the next one would meet the approval of our own Tyler Oliver and Alex Veale. Tom Jones is top of the bill and even if you are not Welsh you may remember him, Good points about Darlington Mowden Park: the pre-match lunch would have won Ted Phillips' approval; their supporters who came to Canterbury also gave their experience and Ted' s food a five star rating.
Not so good point: With only around 300 spectators at the game the banks of empty seats diluted the atmosphere.
We may have lost the match but we did win in one area; our pitch is better than theirs.
OMAR STEPS UP
Another feather in the cap of our Hellfire Wheelchair squad with the news that Head Coach Omar Foster's talents have been recognised at national level. Omar has been asked join the group of coaches from the Great Britain Elite talent squad on a new Coaching Academy programme.
It is further recognition for our wheelchair squad who punch far above their weight in the top division of the game.
Lee Parry, GBWR coaching officer said: " We want to initially invite a select number of coaches across the country to be part of this during 2020, to actively feedback whilst on course so that the content can be modified to create a real worthwhile programme for 2021.
As part of the GBWR Coaching Academy 2020, the coaches would have the opportunity to be part of a unique experience and have a personalised programme which would aim to challenge them as a coach and look at ways to enhance their delivery to others in the game."
So its congratulations to Omar from the whole club.
Hellfire have also been the focus of a feature in the latest edition of the Canterbury CommunityAd magazine. It charts the great progress the section has made since its foundation six years go. Read it online at www.communityad.co.uk
ANDY'S VIEW
The trip to Darlington was always going to be a testing one. They are a very good team whose attacking style sets them apart but our display defensively was not acceptable. The efforts of the forwards at the scrum and maul were excellent but they couldn't make up for the deficiencies in the rest of our game. Having said that, we've been honest and are working very hard at the end of another long run of tough games. Next week's break will be welcome and hopefully we can see a few more players returning from injury. As ever, the lads will hugely appreciate your support for the game against Chinnor in what looks like being very testing conditions against very capable opponents.
Andy Pratt, Head of Rugby
CUTTING THEIR THROATS?
The Twickenham axe has fallen on the Championship as the RFU announced that it was cutting is £6.4 million funding to clubs next season by almost half. The decision brought an angry reaction with the RFU being accused of ring fencing the Premiership . The Premiership also confirmed that it too will be reducing its contribution to the second tier clubs from £1.7 million to £850,00 and would end all funding from the 21/22 season. The implications for what is at present a fully professional league are severe. Clearly, many clubs will have to become semi-professional and those with ambitions to win promotion to the Premiership will realistically never be able to achieve that aim. The community game, of which we are a part, has already suffered its own cuts because of the RFU financial problems and this latest decision leads us to speculate abut what might happens further down. Ironically , wile weakening the Championship, the cuts could, we suggest, strengthen some clubs in National Division One as players look for a new home. You can speculate that only the wealthier clubs would benefit while member of existing squads will be discarded. There are always unintended consequences and we could be in for quite a merry-go-round.
THE LONG LIST
One of the most frustrating problems in a frustrating season has been the lack of continuity in selection thanks to a bloated injury list that never seems to grow shorter. The latest additions are Jamie Stephens and Tyler Oliver both of whom have head injuries and are going through the concussion protocols. The earliest either of them might be available is the Richmond game at the end of this month. Their absence has left us short of specialist Number Eights. There is still no prospect of our first choice centre's resuming their partnership with Sam Sterling still absent with ham string problems and Tom Best unable to train because of work and domestic commitments. Players expected to be back shortly are full back Aiden Moss, recovering from a hairline fracture, and scrum half Kyan Braithwaite, who has been sidelined by a back problem. Illness robbed the pack of Royce Cadman a Darligton but he is on the bench for the Chinnor match while prop Aaron Cooper has resumed training after being ruled out for several weeks with high blood pressure.
With Sam Kenny and George Micans both taking breaks and Will Scholes out for the rest of the season this is a tough time for selectors. Spare them a thought..
LOOKING FOR GIRLS
A new initiative to attract girls into the game has been started by Sally Overson. Two positive sessions have been held on the Simon Langton all weather pitch and a third is planned for Thursday, 29th February. Sally sees this as a pathway for teenage girls towards the women's game and the club's senior team and she is keen to expand and promote the sessions After contacting local schools the response has been positive but to make it work more recruits are needed. Head of Rugby Andy Pratt is fully behind the project so if any club member knows of a potential recruit get touch with Andy or Sally. Sally's e-mail is: sallyoverson@hotmail .com.
Showing 1–4 of 22 results

Canterbury RFC
The Marine Travel Ground
Merton Lane North
Nackington Road
Canterbury CT4 7AZ
Tel: 01227 761301
Email: admin@cantrugby.co.uk
what3words ///under.melt.format
Pre-match lunches
There is no better time to look through your diary and book your table, ask all your friends, colleagues, clients and family to come for a tasty three course meal, with great wine, beer and company! With a bonus of watching National 2 South rugby all for only £30 per person.
Please direct all you bookings to Phillipa Hilton prematchlunches@cantrugby.co.uk
Please note that the Pre-match lunch for the final game of the sesason is by
invitation only
Canterbury Rugby Club, Merton Lane, Canterbury, Kent, CT4 7AZ.