Canterbury Youth – Under 12s
Adam Noone
U12 Coach
Qualifications: CPD Scrum Factory; Play it Safe; Refereeing Children Rugby Union: Level 1; Rugby Ready; UKCC Level 1: Introducing Children to Rugby Union
Email: adam.noone@canterburyrugby.co.uk
Telephone: 07563 563668
Doug Momford
U12 Coach
Qualifications: Emergency First Aid in Rugby Union; Rugby Ready, CPD Scrum Factory
Alison Meineck
U12 Coach
Qualifications: Rugby Ready; Safeguarding and Protecting Young People in Rugby Union
Rob Harrison
U12 Coach
Qualifications: Level 1, Rugby Ready & CDP Scrum Factory
Steven Lucas
U12 Coach
Qualifications: Rugby Ready, CPD Scrum Factory
Matt Soutan
U12 Coach
Qualifications: CPD Scrum Factory
Training and matches
Sundays between 10:00am and 12:00 noon unless otherwise notified.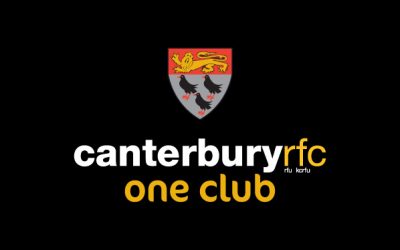 The club's U17 side completed a clean sweep of three victories when they toured Hungary and the Czech Republic in early April. Taking on the Hungarian Under 18 national side in their opening fixture they won comfortably 42-7. Next up was a four hour journey to Brno in...
read more
Canterbury Rugby Club, Merton Lane, Canterbury, Kent, CT4 7AZ.