Canterbury Youth – Under 16s
Darren Blench
U16 Manager
Qualifications: 1st4Sport Level 1; CPD Coaching Back Attack in the 15-a-side game; CPD Coaching Defence in Phase Play in the 15-a-side game; CPD Coaching TAG Rugby; CPD Maul and Ruck – Youth; CPD Other; CPD Scrum Factory; Entry Level Referee Award Course; Rugby Ready; UKCC Level 2: Coaching the 15-a-side game
07793 071650
darrenblench@hotmail.com
Training and matches
Sundays between 10:00am and 12:00 noon unless otherwise notified.
Dave Sutcliffe
U16 Coach
Qualifications: 1st4Sport Level 1; Concussion Module – Coach; CPD Coaching Back Attack in the 15-a-side game; CPD Maul and Ruck – Youth; CPD Scrum Factory; Entry Level Referee Award Course; Rugby Ready; UKCC Level 2: QBE Coaching the 15-a-side game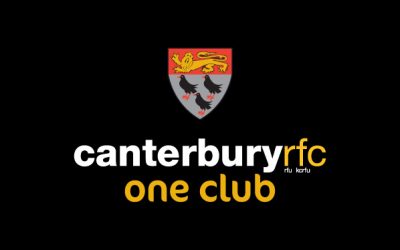 Recognition for Volunteers, do you have an unsung hero? The Kent RFU Volunteer awards are in their 5th year. There are 9 categories and a chance to say thank you to those volunteers that go the extra mile to give a great rugby experience. Do you know of an unsung...
read more