Dear all,
As the 2020-2021 season has been completed and our financial year ended on the 31 May, I guess it's only right to now look ahead to a brighter uninterrupted 2021-2022 season.
We are hoping to hold a fundraising lunch on Monday 21 June with Simon Shaw as our guest.
In the evening after the event there will be music from 6pm Dune Accoustic, with Barney the Pizza on site, lets turn this into a #oneclub event.
There are pre-season warm up games planned for 14, 21 & 28 August all at home further details will follow.
As we lost our annual May Ball again this year, we are planning a Summer Ball on Friday 27 August , I very much hope that with your support, we can make this a sell out event.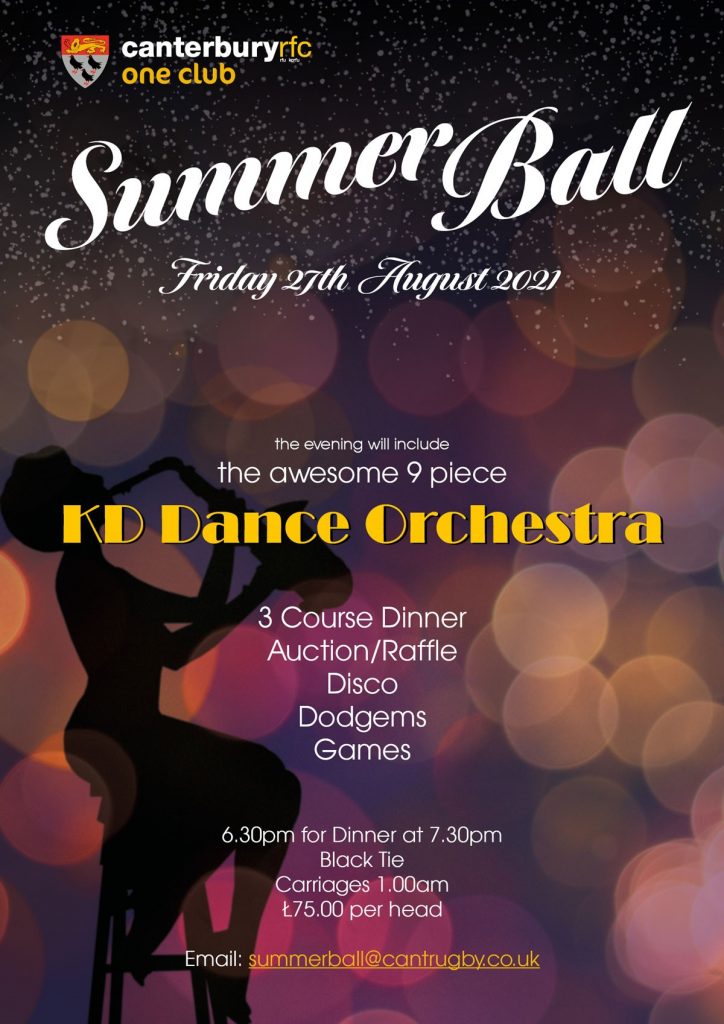 ---
Fixtures for Lunches
We are taking bookings for pre-match lunches,
please email us by clicking on button below to book you table of 10
or individual places
2021
Saturday 18 September – Worthing
Saturday 2 October – Dings Crusaders
Saturday 16 October – Leicester Lions
Saturday 30 October – Henley
Saturday 20 November – Redruth
Saturday 4 December – Westcliff
Saturday 18 December – Guernsey
2022
Saturday 8 January – Old Albanians
Saturday 22 January – Rochford
Saturday 12 February – Barnstaple
Saturday  26 February – Barnes
Saturday 12 March – Hinckley
Saturday 2 April – Clifton
Saturday 16 April – Esher
[button link="mailto:prematchlunches@cantrugby.co.uk?subject=Lunch Booking &body=Please can I book for lunch Saturday" type="big" color="orange" newwindow="yes"] Book your lunch[/button]