News
Dates for your diary
Post-Lockdown Monday Evening
On Monday 26 July We are holding our Longest Day Lunch on a shorter day! Afterwards, please join us 6pm to 9pm for live music and Barney the Pizza outside the clubhouse.
---
AGM
Tuesday 10th August 2021 at 7pm at The Marine Travel Ground.
Anyone requiring accounts in advance should email  the Club Secretary Sally Taylor – secretary@cantrugby.co.uk
---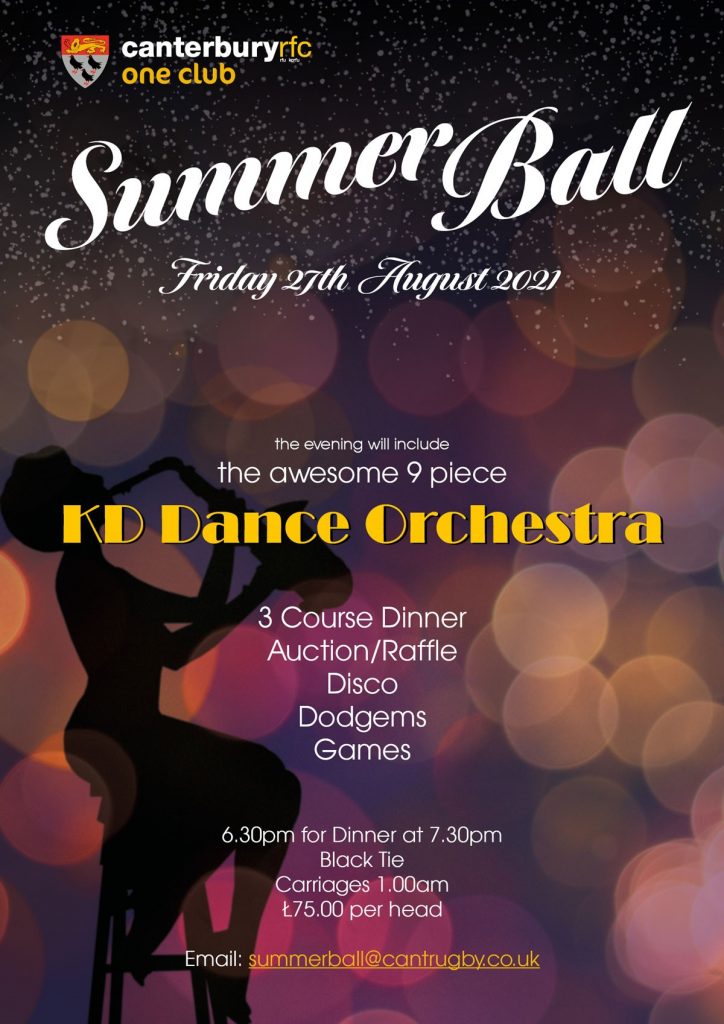 ---
Pre-Season Matches
We have pre-season games arranged on
14 August v Old Elthamians
21 August v Tonbridge Juddians
28 August v Tunbridge Wells
We have decided to organise lunch on the 14 and 21 August at £20 per person,
[button link="mailto:prematchlunches@cantrugby.co.uk?subject=Pre-Season Lunches&body=I would like to book" color="orange" newwindow="yes"" type="big" newwindow="yes"] Book Your PLace[/button]
---
Matt & Lisa's London Marathon Quest 2021
Lockdown for the past 12 months has certainly taken its toll and caused much hardship and worry for everyone. However, when faced with the news during the pandemic of a diagnosis whatever that illness or condition may be, creates added panic, stress, anxiety and challenges for individuals and their families.
Muscular Dystrophy UK is the charity for the 70,000 children and adults living with muscle-wasting conditions in the UK. There's currently no cure, and in many cases, it limits lives. MDUK do vital work in funding pioneering research into treatments and cures as well as providing vital information, advice, resources and support for individuals and families living with these conditions.
We as a family want to support and raise as much as we can for this worthy charity and hopefully, new treatments and cures will be found!!
All donations, big or small, are greatly appreciated and from all of us, a humongous THANK YOU.
The Pitchacarens xxxx
[button link="https://eur01.safelinks.protection.outlook.com/?url=https%3A%2F%2Fcantrugby.us4.list-manage.com%2Ftrack%2Fclick%3Fu%3Df2d4960c0e9305577bbe8cbd2%26id%3Dc6d028da16%26e%3D85951cf6be&data=04%7C01%7Cdenys.andrianjafy%40canterbury.ac.uk%7C8ada3d995ab9450a717508d94af32402%7C0320b2da22dd4dab8c216e644ba14f13%7C0%7C0%7C637623230421261938%7CUnknown%7CTWFpbGZsb3d8eyJWIjoiMC4wLjAwMDAiLCJQIjoiV2luMzIiLCJBTiI6Ik1haWwiLCJXVCI6Mn0%3D%7C1000&sdata=Slcxcm9%2B%2BN1E9BN4FTcISTdpxxBgsaSngZnd1jKMbXE%3D&reserved=0″ type="big" color="orange" newwindow="yes"] Please Donate[/button]